Rodent Control For Melbourne's Eastern Suburbs
If you're concerned about your family's health or business reputation you can rely on us to remove rodents (Rats & Mice) and provide peace of mind!
Cannon Pest Management understands the importance of promptly and completely removing rodents from properties to prevent any further risk to health or property damage. Home and business owners can trust us for reliable, comprehensive, and efficient rodent removal solutions.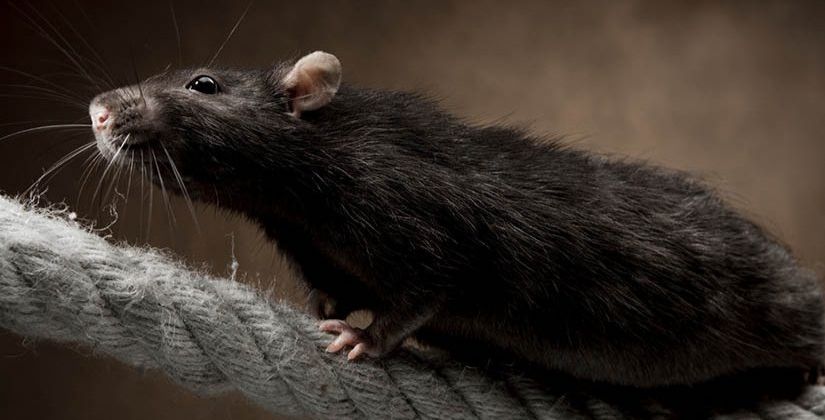 Do you know that rodents can pick up baits that aren't secured correctly and move them to areas that your children or pets have access to them? We ensure that this can't happen with children & pet safe treatments!
Don't Put Up With Pest Problems
For free quotes and a customer satisfaction guarantee, call the pest controllers Melbourne locals can rely on for fast and effective services. Cannon, your weapon against pests!
Rodent Control Methods You Can Do!
Since rodents like to hide in vegetation, your first line of defence is to trim the vegetation close to your home. Clean yards deny rodents the food and shelter they need for breeding, and they restrict a young rodent's ability to move in. Piles of grass clippings or tree trimmings make ideal rodent harbourages, so properly store and dispose of these materials. Try to leave at least 0.5 metres of clear space between your house and any vegetation.
Remember that a pencil-sized hole or gap is sufficient for mouse entry and a hole the size of your thumb is large enough for rat entry.
Attached garages are serious weak points because garage doors rarely fit as closely as other doors. Therefore, to make the garage less attractive, store your garbage somewhere else. But if you must store it there, be especially careful to use containers in good condition with tight-fitting lids.
Windows and exterior doors should fit properly, be weather-stripped, and be kept closed when not in use. There should be no holes in screen doors. Screens are easy to patch.
Take away their sources of food outside, and rodents will look for another place to live.
Outside food sources that attract rodents include garbage, dog and cat food, dog or cat poo, birdseed, and fruits or berries that have fallen to the ground.
Pick up fruit and vegetables in your yard.
Birds are messy eaters, which is especially helpful to rodents. So quit feeding the birds for the duration of the infestation.
Feed your pets indoors if possible. If you must feed your pets outside, remove their food 30 minutes after serving. Otherwise, whatever your pet doesn't eat, rodents will. Since rats are nocturnal, feed your outdoor pet well before dark.
Store your garbage in containers preferably made of metal, with tight-fitting lids. Never leave plastic garbage bags outside. Turn compost piles regularly and don't compost meat, bones, dairy waste, fats, or oils.
Rodent Damage
In their haste to consume all that they come across rodents destroy far more than they eat. Through gnawing, burrowing and digging vast expanses of property, food containers, building foundations, crops, grain reserves, electrical, water, and gas pipes, as well as insulation foam and mats have been irreparably damaged by mice and rats. The continued gnawing and scratching of mice and rats have even seen concrete and lead succumb to the tide of rodents.
Common Rodents in Australia
Norway rat (Brown rat)
The Norway rat is the most common and largest of the commensal rodents. This species has a thick, heavy body. They grow up to 46 cm long including the tail which is always shorter than the body. The eyes and ears are small and the nose blunt. The upper body is usually reddish- or greyish-brown to black, and the underside is grey or yellowish-white. The droppings of this rodent are capsule-shaped and 13 to 20 mm long. The Norway rat may also be known as the brown rat, house rat or sewer rat.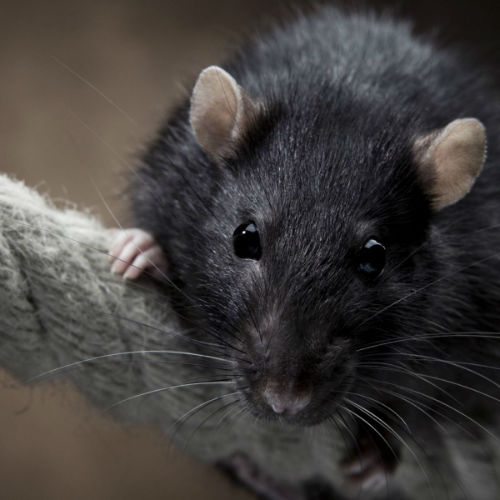 Roof Rat (Black Rat)
Smaller than the Norway rat, the Roof rat has a light, slender body; a whip-like tail that is longer than its total body; large, naked ears; large eyes, and a pointed nose. It may grow up to 45.5 cm long. The droppings of roof rats are elongated, pointed and slightly smaller than those of the Norway rat.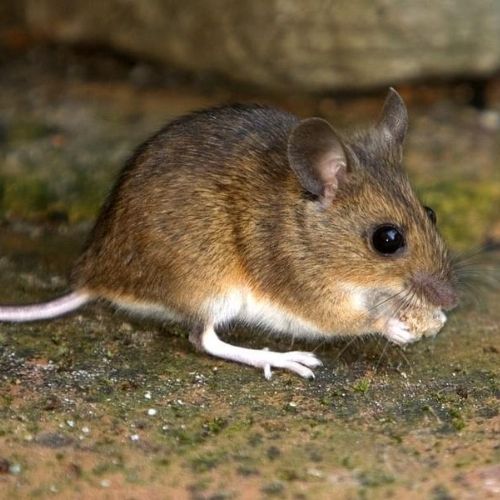 House Mouse
House mice grow to between 13 and 20 cm from head to tail. It is light brown to black with soft, harsh or spiny fur; fur on the underside of the body is white. The House mouse does not have distinctive, white markings on its feet like the field mouse. This species leaves smooth droppings up to 6 mm long. The Norway rat, roof rat, and house mouse can be distinguished from other rodents by their scaly, almost hairless tails.
Rodent Distribution
Thanks to their adaptability and hardiness rodents have been found thriving in a number of extreme locations. From urban and rural areas, canals, stream banks, tree canopies, higher stories of buildings and the smallest of openings rats and mice have been found forming colonies and nests in just about every environment on Earth. Natural climbers and burrowers rodents can quickly cause untold damage to property, land, crops and other locations.
Rodent Feeding Habits
Omnivorous and opportunistic rats and mice have been known to eat just about everything they can access including garbage, meat, fish, cereals, seeds, fleshy roots, stems, leaves, and insects.
Rodents Fast Breeding Cycle
Rodents are renowned for their high reproductive rates, with 6 to 12 young per litter and between 4 to 7 litters per year. Rats reach sexual maturity between 3 to 5 months of age and carry their young for 33 days at most. All of these factors allow colonies and nests to develop rapidly dependant on weather conditions and access to food.
Highly intelligent and resourceful rats construct nests close to food and water sources. Nests are generally constructed from materials such as paper, cloth, feathers, grass, foam etc. With the average life span of a rat being a year they spend the first 4-5 weeks nursing before going out on their own. Mice have a similar development cycle and can live to an average of 2 years. Survival rates of young mice are dependent on access to food and water as well as weather conditions.
Rodent Control service in Melbourne Eastern Suburbs
Given how rapidly destructive rodents can be the best course of action is prompt and comprehensive removal. Thanks to our experience and knowledge of rodent removal and control residents in Blackburn, Burwood, Croydon, Glen Waverley, Heathmont, Ringwood, Vermont, Wantirna & Melbourne Eastern Suburbs the team at Cannon Pest Management are here for you. For a free quote please contact us today!
Pest Problems? Get In Touch!
Send us a message with your pest control needs and we'll give you a call to answer any questions and arrange a booking.
Happy Customers
Our regular clients know our commitment to being available whenever we're needed and reputation for high quality, reliable work that lasts long after we leave. See what customers are saying about our Melbourne pest control services and why Melbourne locals recommend us.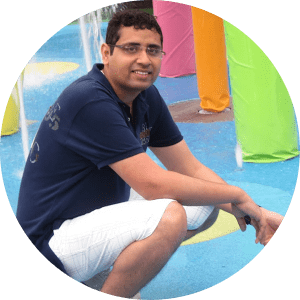 Very satisfied with rodent treatment provided by Sean.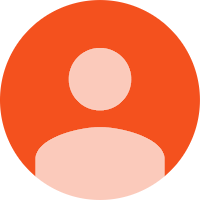 I have used Cannon Pest Management for Termite Prevention, Rodent Control & General Pest Sprays. Sean has been helping keep our home pest free for over 4 years!…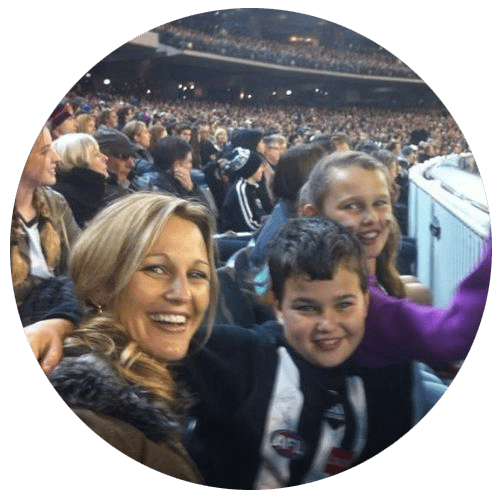 Professional and affordable. Fixed our rodent problem in one visit. Highly recommend Cannon Pest Management!


Don't Put Up With Pest Problems
For free quotes and a customer satisfaction guarantee, call the pest controllers Melbourne locals can rely on for fast and effective services. Cannon, your weapon against pests!
Rodent Control FAQ's
Rats and mice are among the most common pests in Australia – and Melbourne is no stranger to them. Here are the most common rodent control questions people ask our team.
How do you control rodents?
Each treatment will depend on the level of infestation, the building type and whether there are pets or children at the property. The first step is to assess the property then the treatment plan is undertaken. In the majority of situations, we use rodenticide (rat & mouse bait) to eradicate rodent infestations. The reason we use rodent bait is that it's the most efficient, long lasting and economic method. The We also carry out rodent exclusion repairs where we think this will help with the treatment solution.
Is the treatment safe for my kids and pets?
It is highly recommended that you engage an experienced, licenced professional. It is very common for non-professionals to use rodent baits (poison) in both an unsafe and ineffective way. The most serious consequence of misusing baits is poisoning your children or pets. The placement of baits and securing them properly is critical, we ensure that the treatment is done in a very safe manner.
I have tried to treat the problem with baits, why is your bait better?
There are big differences in the baits that we use and the baits that are most commonly available to consumers. This is the mostly the food ingredients that make up most of the bait. The baits that we use are much more attractive to rodents and also much more palatable. We use different types of bait when doing a treatment, this results in more options and better acceptance or take up from rodents.
What happens if they come back?
Rodents are very common in our environment, there will always be rodent pressure around your home. The level of pressure will vary depending on many factors such as the availability of food, water and shelter. It's not just your own property but also neighbouring properties that will contribute to this. We provide a six month back up period with our treatment, this means that if you experience an issue following our treatment within this period we will return to deal with the issue at no charge.
Do rodents runaway to look for water when they have eaten the bait?
The short answer is no they don't. This is a myth that is still told my many pest controllers today. No baits that are lawfully allowed to be used have an ingredient that has this effect on rodents. We suggest that if you're told this by a pest operator you should ask the brand name of the product they use and look it up yourself to find the facts.